Our Mission and History
---
<!content starts here>
Our Mission
Volunteer Hospice of Clallam County is a 501(c)3 non-profit charitable organization, whose service area stretches from Diamond Point to Joyce. The mission of Volunteer Hospice is to provide physical, emotional, and spiritual support to terminally ill patients and their families with free around the clock registered nursing availability and trained volunteers. This support enables patients to live out their final days as fully and comfortably as possible.
Grief support is offered to the families and anyone in the community who has experienced the death of a loved one. Volunteer Hospice also lends medical equipment through its Lending Closet and offers educational programs to shift the narrative about death and dying away from death-phobic culture.
Since its inception in 1978, all services have been provided free of charge. Volunteer Hospice does not bill any government agency, private insurance company, or patients and clients for its services. All gifts are fully tax-deductible as allowed by law EIN: 91-1076440
45 Years... And Counting
In 1978 Rose Crumb, a registered nurse, and a group of enthusiastic volunteers, set out to provide free hospice care to Clallam County residents. They envisioned an organization that offers end-of-life care, grief counseling, and other essential services at no cost to patients and their families. Volunteer Hospice of Clallam County was born. Since then, VHOCC has grown, ever-grateful for the opportunity to serve our community.
After twenty years of service, in 1998, VHOCC was named a Jefferson Award recipient - a national honor recognizing exceptional public and community service. Today, our dedicated staff and tireless volunteers continue to provide compassionate care to community members throughout Clallam County.
Annual Reports
Annual Report 2022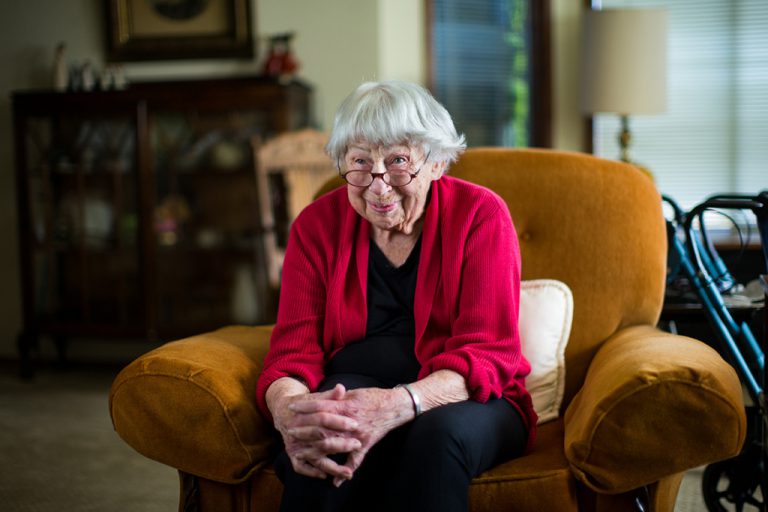 Our Founder, Rose Crumb
1926-2018
In Her Own Words
Rose Reflects On 30 Years Of VHOCC
Rose In The News Rural Hospice That Spurns Federal Funds Has Offered Free Care For 40 Years
NPR

Pat Neal: Thank You Rose
Peninsula Daily News
Rose Crumb Dies: Volunteer Hospice Of Clallam County Founder Remembered For Touching Lives
Peninsula Daily News
<!content ends here>